Chromebook Repair Questionnaire
Before you fill out this form, please check with your teacher, as they might be able to assist you with some of your Chromebook issues.
If you are still having issues, please complete this form to help fix your issue and/or process your Chromebook repair quickly and efficiently.
Please DO NOT bring your Chromebook down to me, I will call you down once I am able to take a look at your Chromebook.
If for any reason a Chromebook is damaged, lost, destroyed, or stolen*, during the time that it is issued to the student, regardless of whether the student is at fault, the student will be responsible for the following fees to help offset the actual replacement costs to SPS. If the student enrolled in the Springdale Schools Device Protection Plan (SDPP) and paid the $20 annual coverage, then the cost of the repair will be significantly less.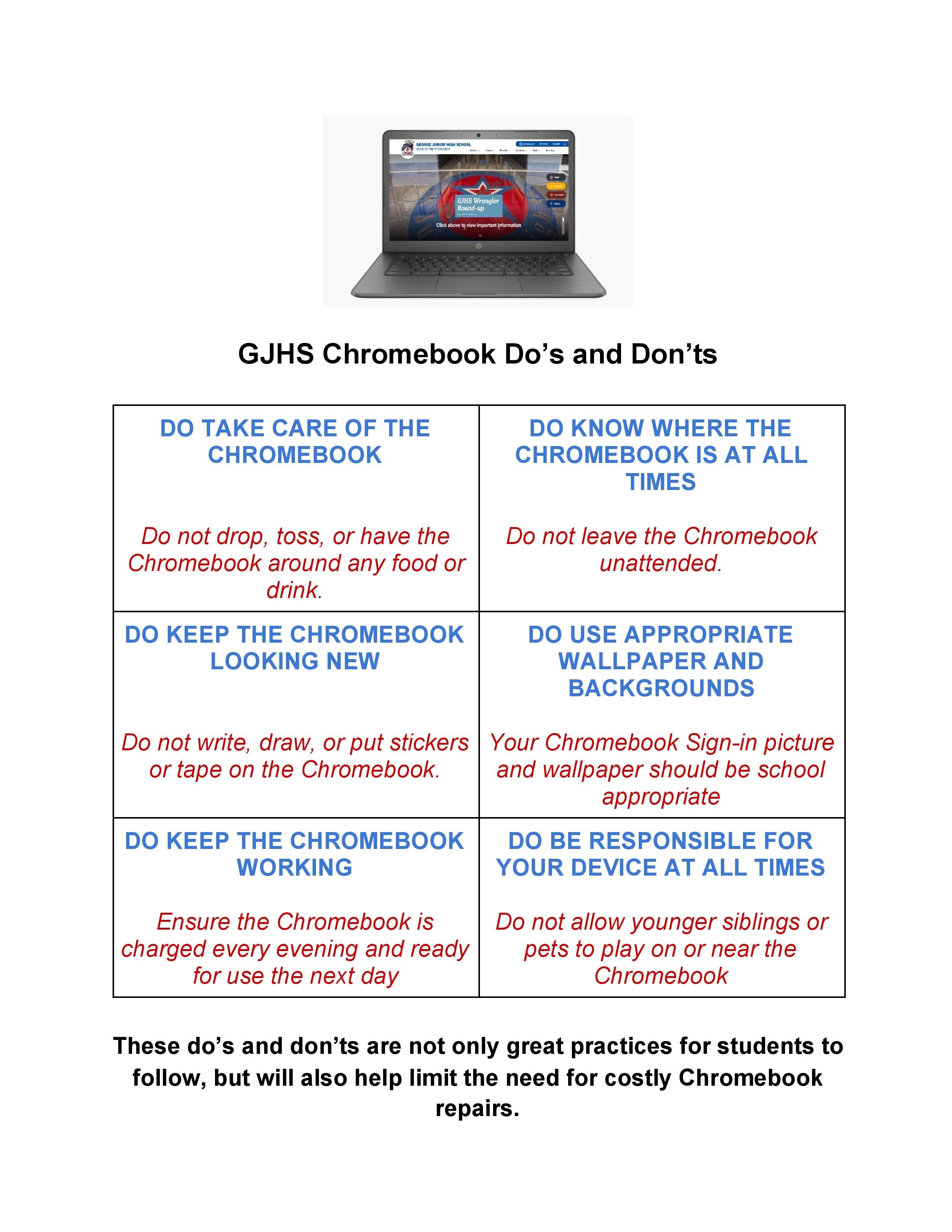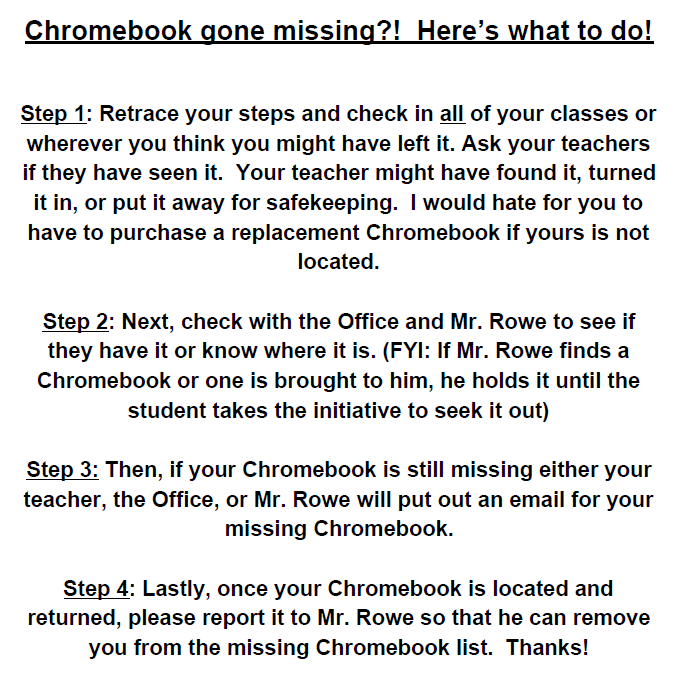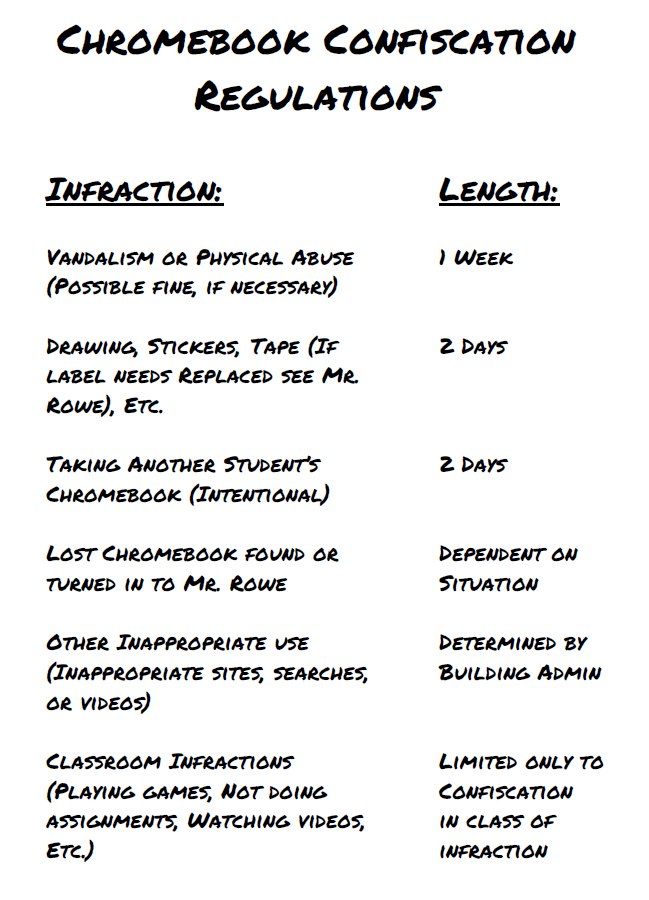 How not to fix your Chromebook label:
If your Chromebook label is coming off, please do not try to fix it using tape. Submit a Chromebook Repair Questionnaire ticket, so Mr. Rowe can correctly replace your label.