Springdale and Har-Ber high school and Lakeside, George, and Central junior high school students attended a film and video career panel today. Panel members included Aaron Rhames, Zak Heald, Jason Miller, Ben Oliver, Oscar Zamora, Maira Perez and Abner Sosa. #SpringdaleFamily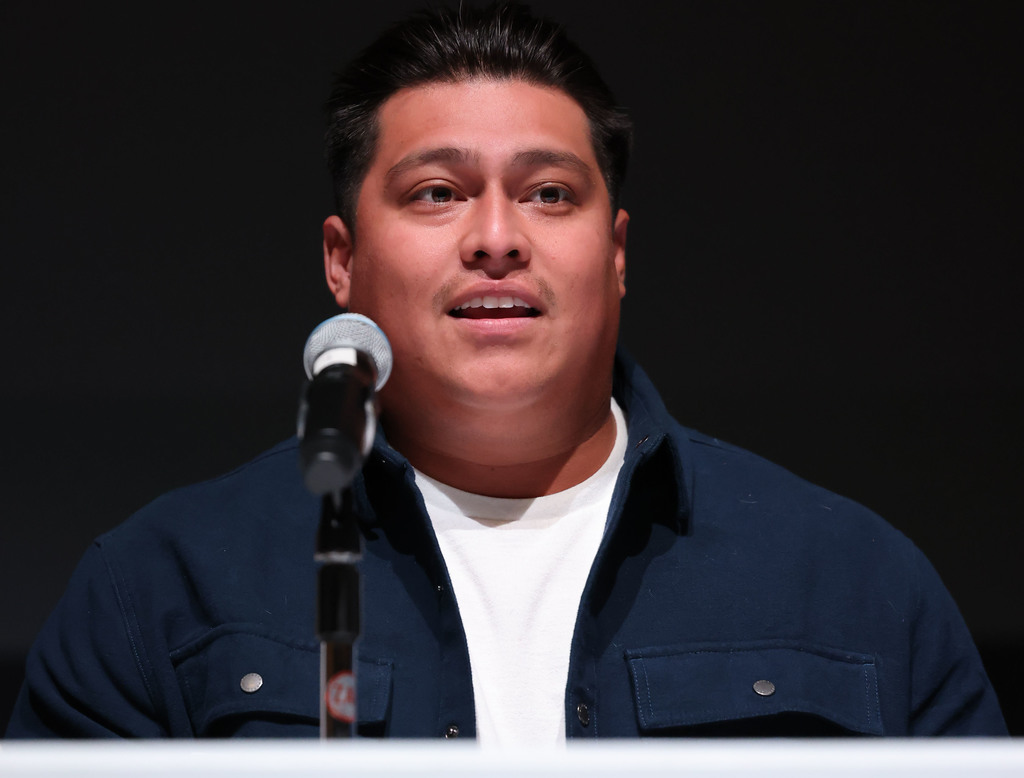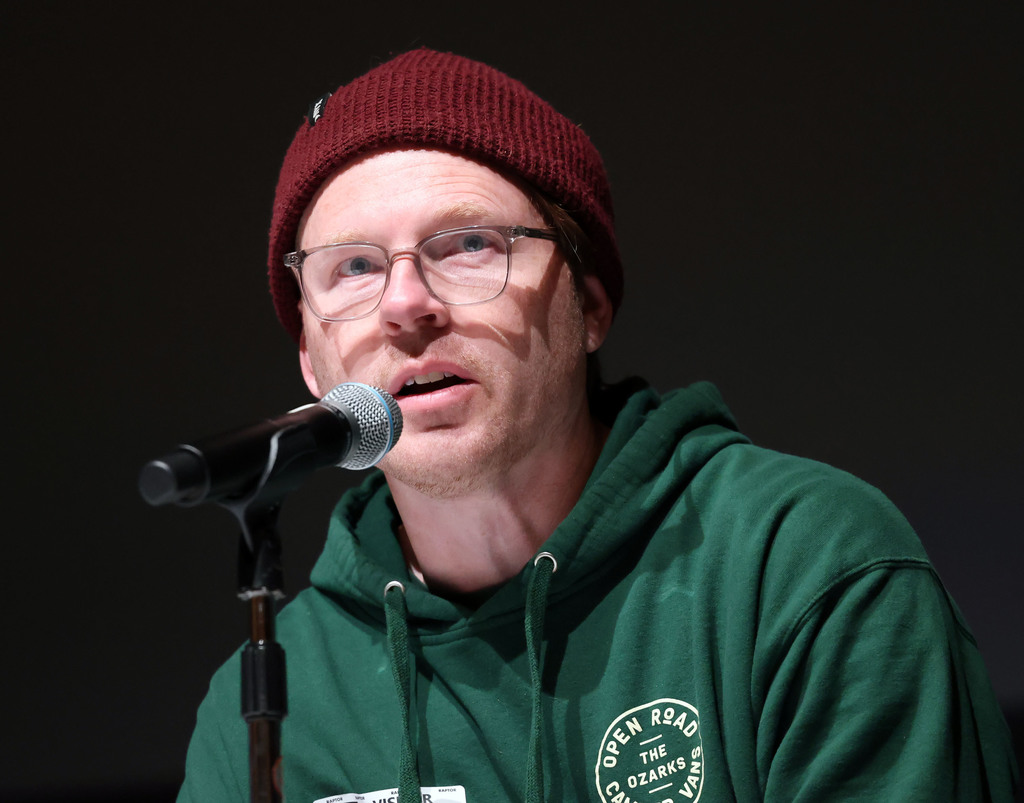 Only 2 weeks until the Wrangler Christmas Bazaar. We are so excited to be hosting our first big Christmas event at George Junior High on December 9th from 9 am to 1 pm. We hope you will join us for some fun games, a silent auction, Christmas shopping, and Santa Clause! --- Sólo faltan 2 semanas para el bazar navideño de Wrangler. Estamos muy emocionados de organizar nuestro primer gran evento navideño en George Junior High el 9 de diciembre de 9 am a 1 pm. ¡Esperamos que se una a nosotros para disfrutar de algunos juegos divertidos, una subasta silenciosa, compras navideñas y Papá Noel!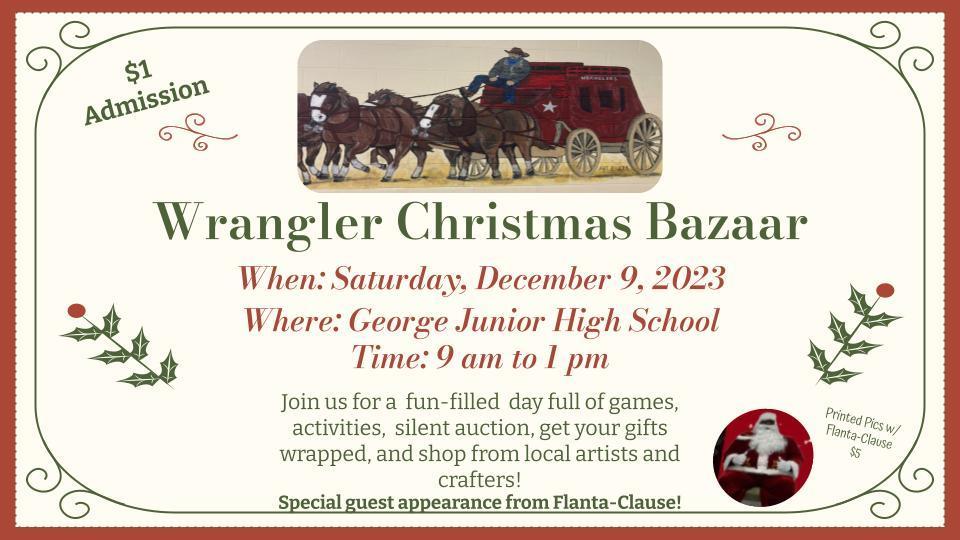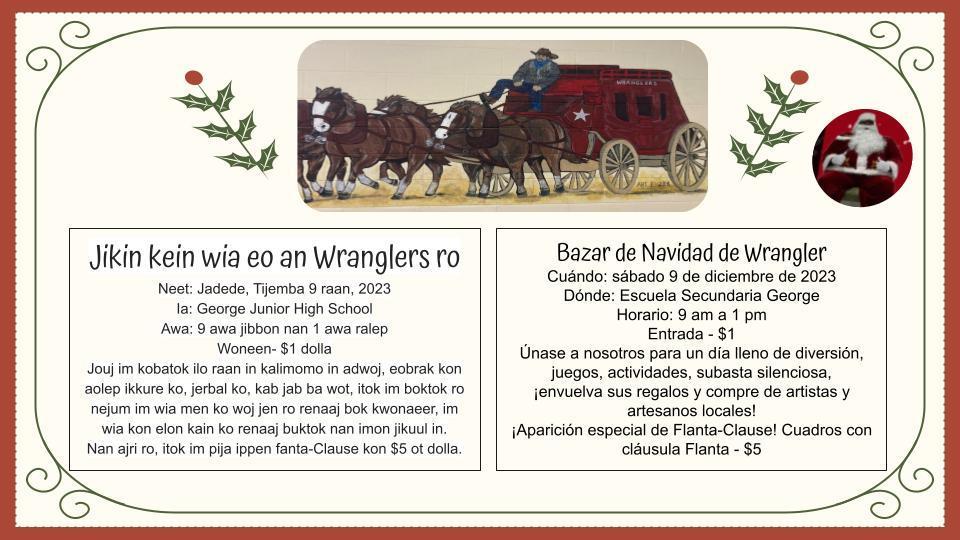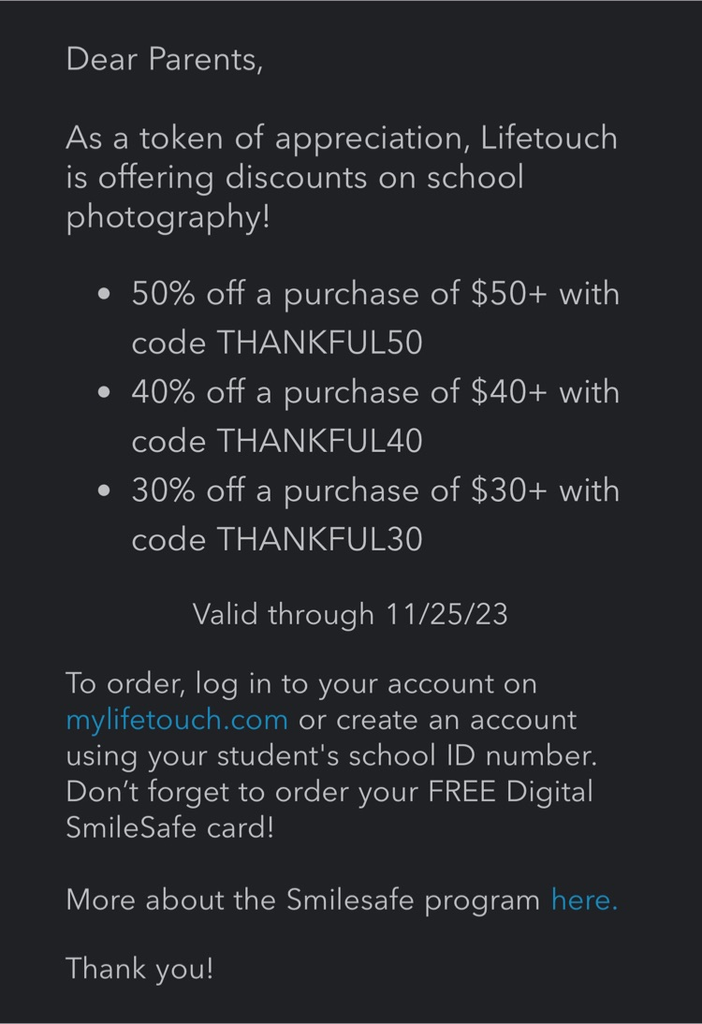 A message from George Junior High School to parents about the dangers of vapes (a.k.a e-cigarettes) and drug-infused edibles to students.

Dear Wrangler Families, School pictures are ready! To order, log in to your account on mylifetouch.com or create an account using your student's school ID number. All families can also log on and order a FREE Digital SmileSafe card. More about the Smilesafe program here. Thank you!

Yesterday, we had another Safety Drill to help better prepare our staff and students, which means Officer Reynebeau has another set of GJHS Safety Guru Award Recipients! At George we are STILL... RESPECTFUL, RESPONSIBLE & SAFE!!!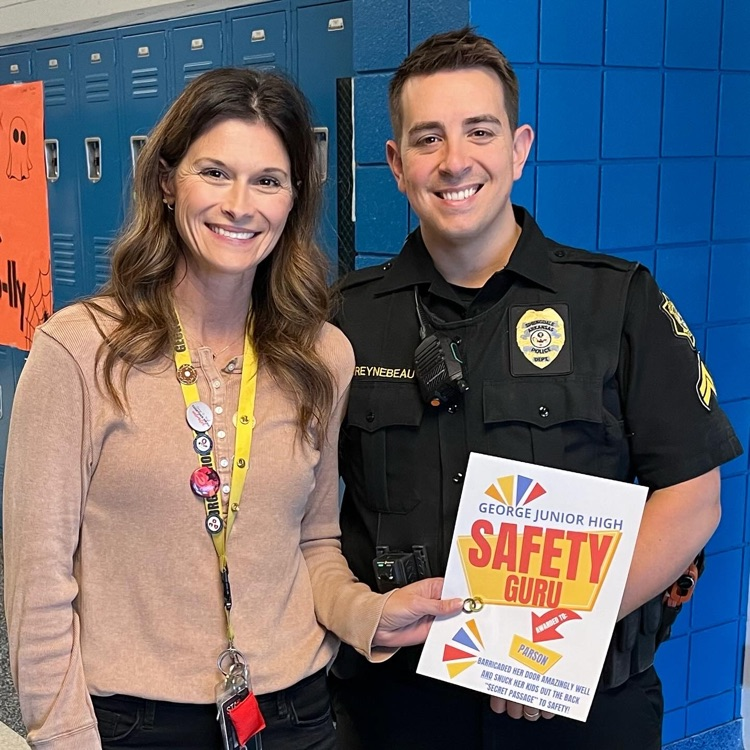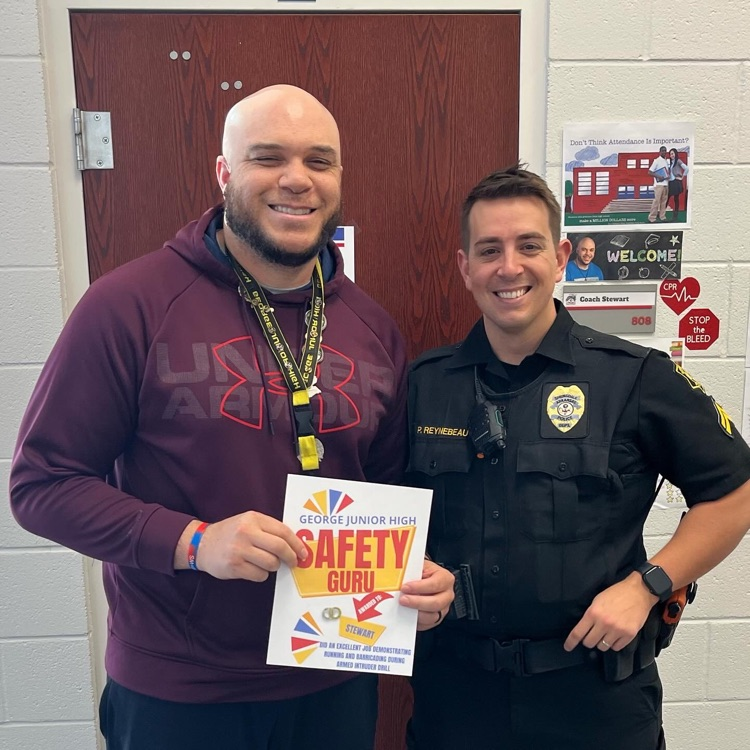 Springdale Public Schools would like to take a moment to thank the many veterans in our community for their service! Happy Veterans Day! #SpringdaleFamily
https://www.smore.com/rx705#b0umefaynv

We are gearing up for our first Wrangler Christmas Bazaar to be held on Saturday, December 9th from 9 am to 1 pm. There will be a fun-filled day of games and activities. You can get your gifts wrapped. There will also be a silent auction, as well as, you can walk around and shop from local artist and crafters. There also will be a special appearance from Flanta Claus himself. --- Nos estamos preparando para nuestro primer Bazar de Navidad Wrangler que se llevará a cabo el sábado 9 de diciembre de 9 am a 1 pm. Habrá una jornada llena de diversión, juegos y actividades. Puedes envolver tus regalos. También habrá una subasta silenciosa, además podrás caminar y comprar con artistas y artesanos locales. También habrá una aparición especial del propio Flanta Claus. #DestinationGeorge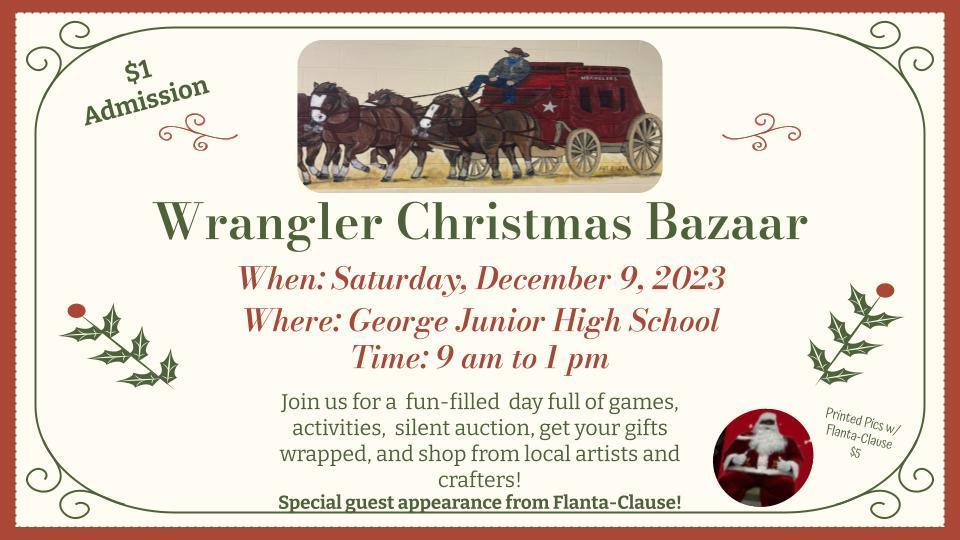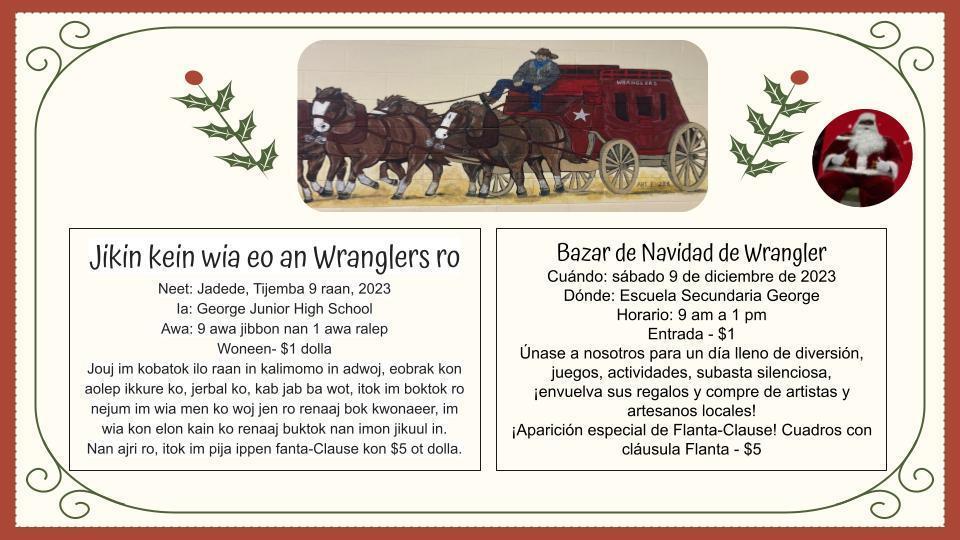 Tomorrow is Veterans Day, but we wanted to take a quick moment to thank and honor all of the Veterans for their service to our Country. We especially want to thank and honor these four individuals: Derek Johnson, Ethan Hawkins, Peter Reynebeau, and Eric Smith. We are so grateful for you and your service. #SpringdaleFamily #ThankAVet #DestinationGeorge

Our school picture day will take place this Monday, November 6th starting at 8:45. We will be calling students in alphabetical order by last name starting with 8th grade and then transition to 9th grade. It is important to remember that these photos help keep our records up to date and will be used on future Student ID photos. No hoodies or hats may be worn on students heads during their school photo. Thanks so much! --- Nuestro día de fotografías escolares se llevará a cabo este lunes 6 de noviembre a partir de las 8:45. Llamaremos a los estudiantes en orden alfabético por apellido comenzando con el octavo grado y luego pasando al noveno grado. Es importante recordar que estas fotografías ayudan a mantener nuestros registros actualizados y se utilizarán en futuras fotografías de identificación de estudiante. No se pueden usar sudaderas con capucha ni gorros en la cabeza de los estudiantes durante la fotografía escolar. ¡Muchas gracias!

Winter Weather is here! Donate NEW or gently used winter coats for students at George Junior High School. A donation box is located by the front doors of the school. Contact Andrea George at 479-750-8750 if you have any questions. --- ¡El clima invernal ya está aquí! Done abrigos de invierno NUEVOS o en buen estado para estudiantes de George Junior High School. Una caja de donaciones está ubicada junto a las puertas de entrada de la escuela. Comuníquese con Andrea George al 479-750-8750 si tiene alguna pregunta.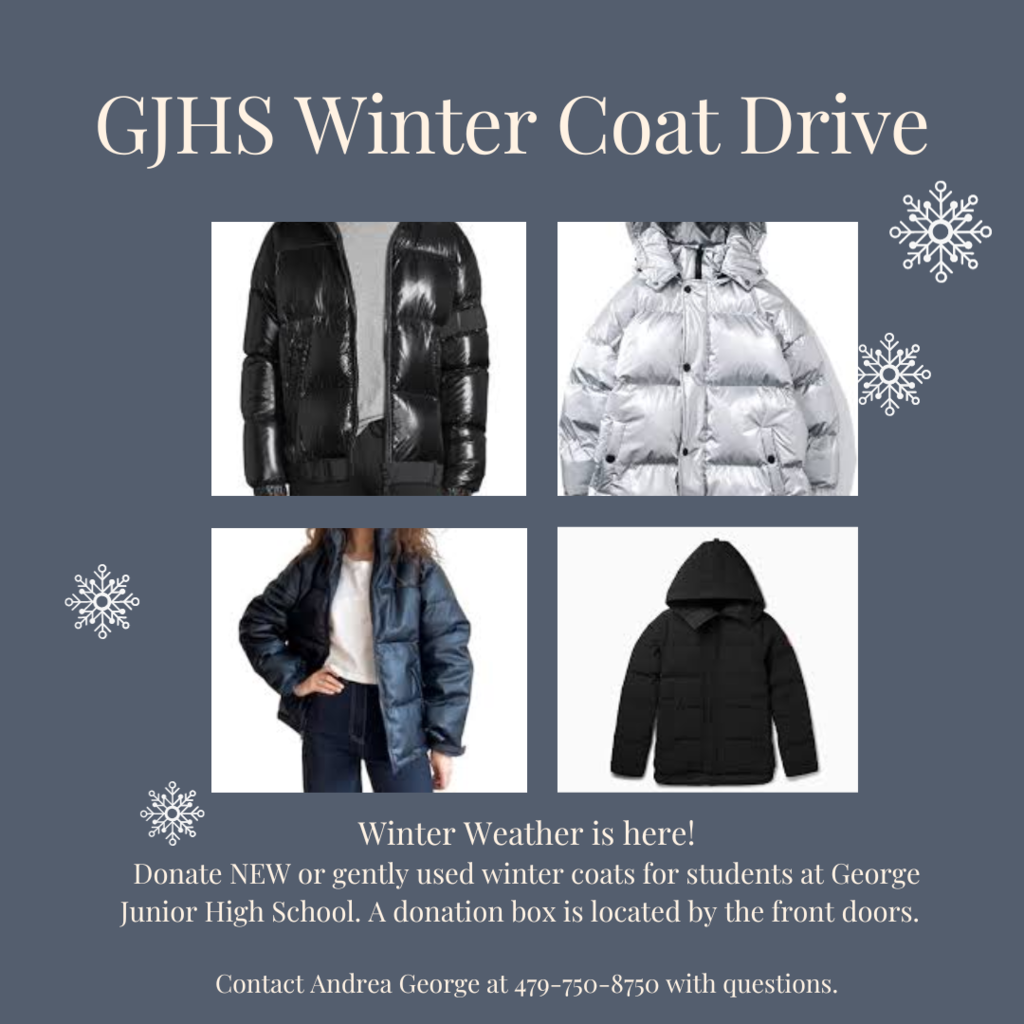 Wrangler Families: Please see the below information about a Free Clothing Drive on Saturday, November 4 from 8:00 am - 11:00 am at the Robinson Avenue Church of Christ located at 1506 West Robinson Avenue. At this event there will be breakfast, free shopping, new children's coats, and new children's socks and underwear. Familias Wrangler: Consulte la siguiente información sobre una colecta de ropa gratuita el sábado 4 de noviembre de 8:00 am a 11:00 am en la Iglesia de Cristo de Robinson Avenue ubicada en 1506 West Robinson Avenue. En este evento habrá desayuno, compras gratis, abrigos nuevos para niños y calcetines y ropa interior nuevos para niños.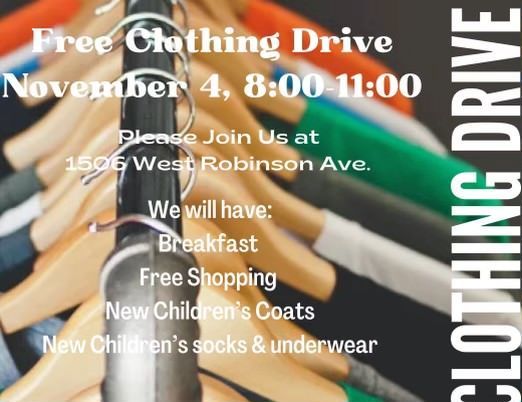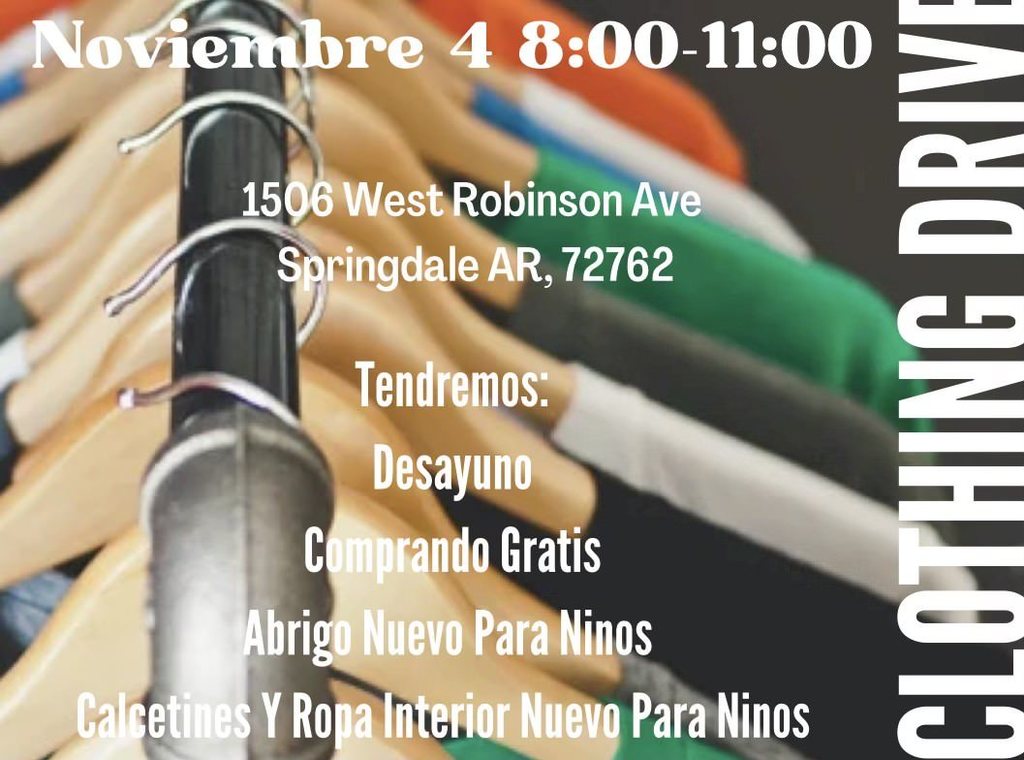 October is National Principals Month! As October winds down, we wanted to honor and celebrate our amazing Principals here at George Junior High! No offense to any other school, but our Principals are the coolest! They have worked hard to create a positive, yet fun culture and learning environment here at GJHS! We are so appreciative of all their hard work and leadership! #DestinationGeorge #SpringdaleFamily #ForGood #DefyGravity

Here is the schedule for Hoops Day to be held on Saturday, November 11th at Springdale High School. Come out and get a first look at our Wrangler Basketball teams!

Attendance is very important to success of our students and their education. Please take a look at our videos on the importance of attendance. --- La asistencia es muy importante para el éxito de nuestros estudiantes y su educación. Por favor, eche un vistazo a nuestros vídeos sobre la importancia de la asistencia. #DestinationGeorge #ForGood #DefyGravity #SpringdaleFamily

Wrangler Families: FYI: Progress reports with attendance letters should be coming home today with students. Make sure that your students show them to you. --- Familias de Wrangler: Para su información: Los informes de progreso con cartas de asistencia deberían llegar a casa hoy con los estudiantes. Asegúrese de que sus alumnos se los muestren.